2008-ban alapítottam a Kids English Club-ot, felismerve a szülőkben és diákokban megjelenő igényt a színvonalas angol magánoktatásra. Az évek során gyűjtött tapasztalat által elsőkézből ismertem meg a különböző korosztályok sajátos igényeit és azt, hogy hogyan érhetjük el a lehető legeredményesebb nyelvoktatást, a gyermekek pozitív és érdeklődő hozzáállást megőrizve.
Oktatóink lelkiismeretes hozzáállása, a gyerekekkel kialakított jó viszony, és az egyéni odafigyelés képzik oktatásunk alappillérét.
Mindig gondosan figyelve a csoport dinamikájára, csoprtonként testreszabott tematikát követünk, talán ezért is van, hogy sok tanítványunk 4-5 évet is eltölt nálunk, ami hatalmas öröm számomra. Célom, hogy levegyem a szülők válláról azt a terhet, amit a megfelelő nyelvoktatás kiválasztása jelent.
Ha szűlőként kérdése merülne fel gyermeke angol oktatásával kapcsolatban, nyugodtan keressen az orsolya.carrick@kidsenglishclub.hu email címen.
Carrick Orsi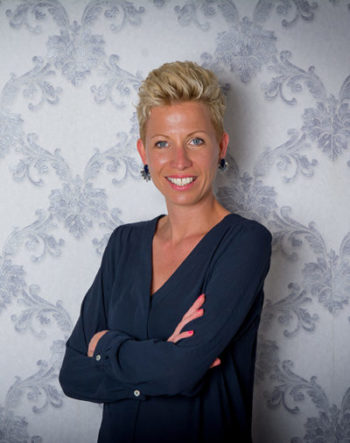 Sommer Rita – Oktatásszervező
Kanadában végeztem a tanulmányaimat, talán ezért is szívügyem az angol nyelvtanulás. Mindig örömmel tölt el az új kis diákok jelentkezése a programjainkra, hiszen a mai világban szinte nélkülözhetetlen az erős angoltudás.
Szerencsés vagyok, hogy a kisfiam is a legjobb anyanyelvi tanároktól tanulhat, és hogy egy ilyen szuper csapat tagja lehetek.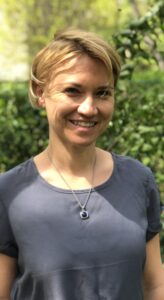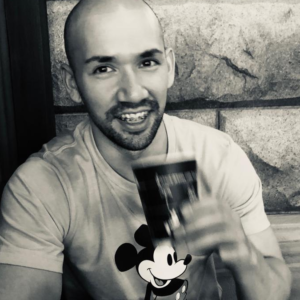 I'm Matthew and I have more than 13 years of teaching experience with a certified TESOL qualification and a Bachelor Degree in Applied Languages (My thesis was about how babies and young learners acquire a foreign language). In addition, I have lived in many places including Tokyo, London, Milan, Berlin and Budapest so I know how to be a bridge between different cultures!
My speciality is to make students start thinking in the target language through creative exercises and games and the IPA (International Phonetic Alphabet) for neutralising and perfecting your accent! My lessons are communicative and they balance education with entertainment. Students will encounter pronunciation, grammar and syntax problems. I will give instant feedback and focus on the mistake and explain why it is wrong in order to allow him to identify the mistake in the future.
I'm looking forward to meeting you and I hope you will like my friendly teaching style and willingness to go the extra mile!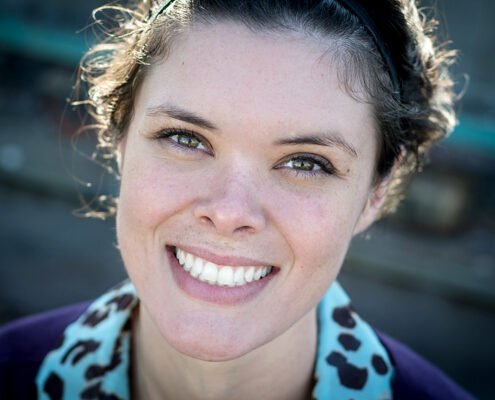 You know you're passionate about something when you wake up every day excited to do it…and this is exactly how I feel about teaching! And this is why I've been teaching in the USA, England and Hungary for 10+ years and am excited for the next 10 years!
Education is the key to our future which is why all of my lessons are individually prepared for your specific needs. These lessons will maintain your current knowledge, strategically improve upon it and empower your building of knowledge. This can include conversation, grammar, business, test preparation, spelling, interview preparation, resume/cv review, writing, presentation skills…and any field you'd like to see yourself improve and confident in.
Along with my 10 years experience, I hold a TEFL Certificate (Teaching English as a Foreign Language), a Bachelor's Degree, Communication and Psychology courses.
I'm looking forward to meeting you and having lots of fun together while learning English!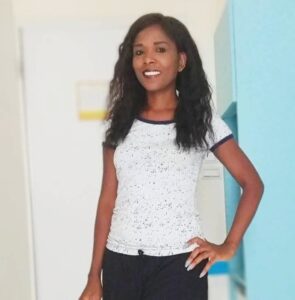 I am a native English teacher from Ireland and I hold a bachelors in Education and an associate degree in counseling. I have spent the last six years teaching both children and adults in Ireland, Spain and Cambodia.
I aim to be that teacher- using creative, project based activities to help students learn and practice using English.
In addition, I believe that children should be taught how to think and not what to think and therefore, my classes are engaging, allowing each child the opportunity to learn the art of critical thinking in a fun, safe environment.
After spending two years in Hungary working for Kids and Teens English Club I've recently moved to Portugal. Thanks to modern technology I am still able to teach my Hungarian students from here. I hope to meet you soon!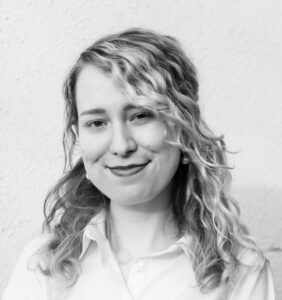 I'm Karen, I'm an English teacher from Ireland. I gained my Cambridge teaching qualification back in 2015 but I am also a qualified speech and language therapist so I have been studying language and linguistic development for many years. I previously lived and worked in England, Spain and Australia, before moving to the beautiful Budapest. I'm a new addition to the Kids English Club team but I'm excited to get to know my students better and help encourage children to enjoy learning in a creative and fun environment. Looking forward to seeing you in my classroom!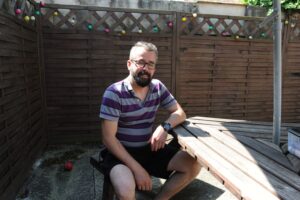 My name is Gabe and I'm from New York City. I started teaching in Budapest about 8 years ago and absolutely love it!
It's a really amazing city and I get to meet awesome people every day.
Students enjoy my lessons because I make each class fun, unique and we always learn new things with different, interactive techniques and methods. I hope everyone had a fantastic summer and I'm really looking forward to starting the new school year with you guys!
I am a native English speaker from Santa Cruz, California. I moved to Budapest to pursue a master's degree from the Central European University, which I finished in 2019. I am a great lover of language– I've lived and taught in Russia and Spain in addition to Hungary, and have studied the local languages everywhere I've been. I strive to keep my English classes fun and dynamic, moving at a pace where every student can keep up and feel proud of him/herself but no one gets bored!
I'm looking forward to the 2021/2022 school year and I can't wait to have you in my class!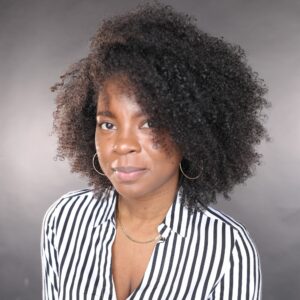 My name is Trellz Lewis, I am a 31-year-old native of St. Vincent and the Grenadines. I currently live in Budapest, Hungary and  I love traveling around this amazing city and having new experiences.
Not only do I love traveling, but I love teaching as well. I have 5 years of teaching experience from a few countries around the world. I especially love teaching and learning through engaging activities since I think that learning should be as enjoyable as possible.
Every day is an opportunity to learn something new and I can't wait to discover what we can learn together!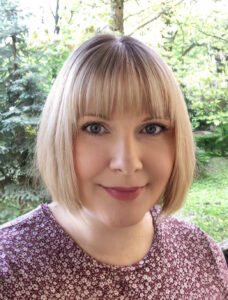 I am from California and for the last six years I have been living and teaching English in Budapest for 20 years. I have also taught music for over a decade. I have a Bachelor's and Master's degrees in music from University of California, a Cambridge CELTA-Pass A and a TEFL certificate. Aside from music (obviously!) I enjoy reading, cooking, and playing with my kids. I'm happy to be back at Kids and Teens English Club for my 3rd year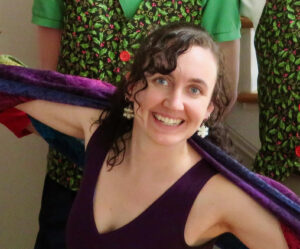 I am  an energetic American from Pennsylvania. I studied English and Psychology at the University of Miami and love working with children. I love all sorts of books, games, music, and dancing. I have lived and taught in several other European countries, but life in Budapest is my favorite! I've been teaching for Kids and Teens English Club for two years now. The Saturday Clubs I teach at provide great opportunity for our students to immerse in a native English speaking environment while learning lots of new words and gaining confidence in speaking English.
Miért minket válasszatok?
Korszerű, interaktív oktatási anyagok
Közösségi programok, nyári táborok
Eredményes oktatási rendszer