2008-ban alapítottam a Kids English Club-ot, felismerve a szülőkben és diákokban megjelenő igényt a színvonalas angol magánoktatásra. Az évek során gyűjtött tapasztalat által elsőkézből ismertem meg a különböző korosztályok sajátos igényeit és azt, hogy hogyan érhetjük el a lehető legeredményesebb nyelvoktatást, a gyermekek pozitív és érdeklődő hozzáállást megőrizve.
Oktatóink lelkiismeretes hozzáállása, a gyerekekkel kialakított jó viszony, és az egyéni odafigyelés képzik oktatásunk alappillérét. A tanév során igyekszünk biztos nyelvi alapokat adni, amit aztán egy sokkal kötetlenebb formában táboraink és közösségi programjaink során gyakorolhatnak "élesben" a gyerekek. Hiszünk az anyanyelvi oktatás fontosságában ezért azoknak a gyerekeknek, akik már elsajátították az alapokat anyanyelvi tanárt biztosítunk.
Örömmel kísérjük figyelemmel fejlődésüket egészen a kamaszkoron túl, mialatt mindvégig igyekszünk a nyelvtanulásukhoz szükséges hátteret megadni!
Carrick Orsi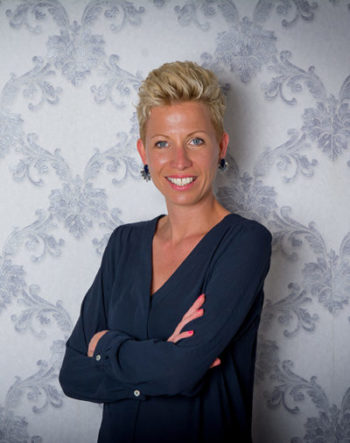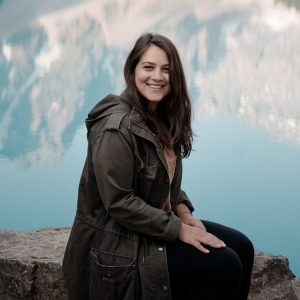 I am an American expat living in Budapest after recently relocating from Brooklyn. I find great validation in teaching students English and watching their skills develop as they become more fluent. I believe that the most effective way to develop a student's ability to communicate is done by building confidence.
I am passionate about experiencing and learning about new cultures, which teaching has allowed me to do.
In my spare time I enjoy traveling, reading, and binging podcasts.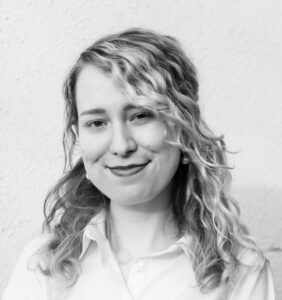 I'm Karen, I'm an English teacher from Ireland. I gained my Cambridge teaching qualification back in 2015 but I am also a qualified speech and language therapist so I have been studying language and linguistic development for many years. I previously lived and worked in England, Spain and Australia, before moving to the beautiful Budapest. I'm a new addition to the Kids English Club team but I'm excited to get to know my students better and help encourage children to enjoy learning in a creative and fun environment. Looking forward to seeing you in my classroom!'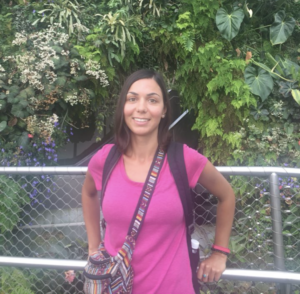 I was born and raised in Toronto, Canada and hold three diplomas in Early Childhood Education, Social Services, and Child and Youth Care. I've had a passion for working with children ever since my high school co-op program teaching dance to young children. I've had experience working with children from the ages of 4-12 for the past six years in the education system, and look forward to many more years to come.
I believe that children are born with innate knowledge, and it is our job as educators to allow them to unearth it. I aim to be the teacher that uses a natural language approach, and to infuse my classes with activities that are fun, creative and challenging. In addition, I believe that practice makes perfect, and repetition is key!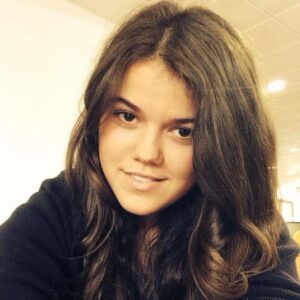 I come from Ireland, and moved here to Budapest to persue an education in Media and Communication Science Back home I previously taught Irish music to children of all ages and from this I realized my passion is teaching I have always loved working with and teaching children! I have been teaching English for 2 years now and it's been one great adventure I hope you will join us soon!
I am a native English speaker from Santa Cruz, California. I moved to Budapest to pursue a master's degree from the Central European University, which I finished in 2019. I am a great lover of language– I've lived and taught in Russia and Spain in addition to Hungary, and have studied the local languages everywhere I've been. I strive to keep my English classes fun and dynamic, moving at a pace where every student can keep up and feel proud of him/herself but no one gets bored!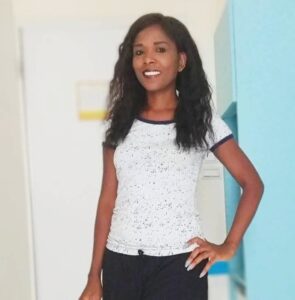 I am a native English teacher from Ireland and I hold a bachelors in Education and an associate degree in counseling. I have spent the last six years teaching both children and adults in Ireland, Spain and Cambodia.
I aim to be that teacher- using creative, project based activities to help students learn and practice using English.
In addition, I believe that children should be taught how to think and not what to think and therefore, my classes are engaging, allowing each child the opportunity to learn the art of critical thinking in a fun, safe environment.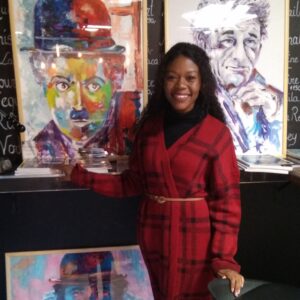 My name is Francine, and I am a student and teacher from South Africa. I moved to Budapest in 2018 to pursue my studies in Computer Science Engineering. I am a Cambridge TKT certified English Teacher. I have taught English for over 9 years to students from all over the world. Through my years of experience, I have actively encouraged my students to gain confidence in their quest to learn and perfect their English skills. My students' ages have ranged from 3 to 81 years old. I consider myself a fun-loving and energetic person, so I believe in making my lessons engaging, creative, and as entertaining as possible, as I have found that these ensure that any new information learned is better retained. My focus is to allow my students to practice, as I believe in the old saying goes 'practice makes perfect'.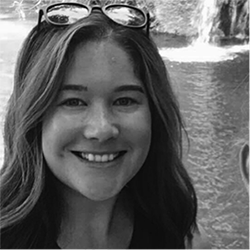 I am from San Diego, California and moved to Budapest to pursue my love for travel, culture and education. I'm currently studying at Corvinus University of Budapest, working towards my BA in Communication & Media Science. Knowing how significant and important learning a second language can be, I have been so fortunate to work with Kids' English Club for the last two years, helping young kids learn and perfect their English language skills in
I love working with the KEC team, because we all believe in creating a safe environment where the kids are excited to learn, work hard and most importantly, have fun!
Miért minket válasszatok?
Korszerű, interaktív oktatási anyagok
Közösségi programok, nyári táborok
Eredményes oktatási rendszer